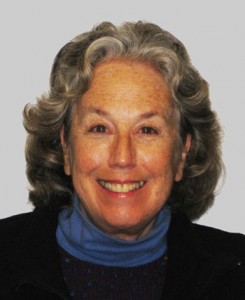 My counseling/psychotherapy/coaching private practice is in San Francisco, CA where I have been licensed since 1982. My holistic practice, Replenishing, emphasizes nurturing self-care. I concentrate on helping couples, individuals, and groups change ingrained, self-defeating patterns and replace them with new, healthier ways of meeting needs.
My work combines depth, problem solving and humor to help turn insights into tangible change. My practice is multi-cultural, collaborative, with attention to mindfulness and body awareness. In addition to working with individuals and couples in brief and in-depth therapy, I have led creative arts therapy workshops and groups on the East Coast and in California for over 30 years. For many years now a major area of concentration is mother loss and general bereavement.
My approach to therapy is reflected in the practical and profound Psychercise step program I've developed.
Education
M.S., San Francisco State University, 1982.
Marriage, Family and Child Counseling
Certificate, Medical College of Pennsylvania, 1977
Advanced Clinical Training Program in Alcoholism
Certificate, Medical College of Pennsylvania, 1976
Clinical Training Program in Alcoholism
B.S., Temple University, Philadelphia, PA, 1971
Secondary Education (English Major)
Experience and Trainings
These have informed and shaped my holistic, integrative, and multi-cultural practice.
A lifetime of dance and movement training and activities which continues into the present
Yoga for over 25 years (Hatha and Iyngar)
Feldenkrais – Functional Integration, Awareness Through Movement, for over 30 years,
Sounder Sleep System™ practice and training.
Meditation – Insight, or Mindfulness meditation for more than 20 years
Memberships
CAMFT – California Association of Marriage & Family Therapists
SFCAMFT – San Francisco chapter of CAMFT.
Red Cross Disaster Mental Health – San Francisco Chapter
Professional Grief Caregivers Network of the Bay Area