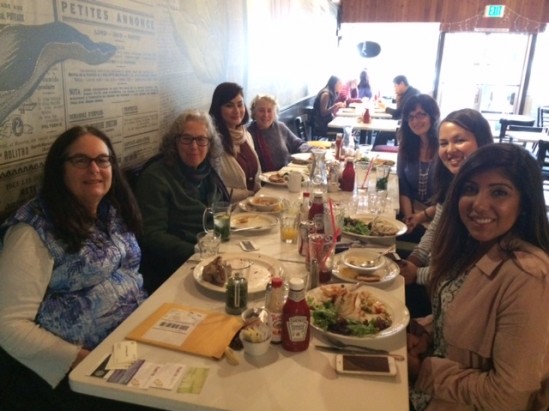 Life is change, as they say, and "Hi!" Tea is no exception to that. Lavash can no longer accommodate our numbers and our needs, so we are moving on.
Now "Hi!" Tea will be held at LaLe. It's only a short distance away at 731 Irving Street, between 8th and 9th Avenues. Aside from lots of street parking, there's a metered parking lot right behind it, as well as the one on 7th Ave.
There's the N-Judah and even more public transportation at 9th Avenue.
LaLe is lovely. It has a pleasant, down-home, informal atmosphere. It has an assortment of organic teas, coffees and other beverages along with American/Mediterranean cuisine for breakfast and lunch. You can view their menu at www.lalesf.com
To re-cap logistics, "Hi!" Tea is held the 2nd Wednesday of every month from noon until 1:15.
It will now be held at LaLe. You can view their menu at www.lalesf.com
Please RSVP to me by email – adelebrookman@earthlink.net or call me – 415 681-7090
Please feel free to forward this to your other professional lists.
Thanks and hope to see you at LaLe the 2nd Wednesday of every month. – Adele