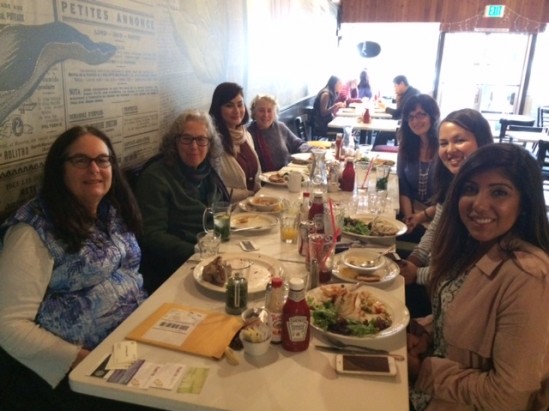 "Hi!" Tea is a monthly networking event held the 2nd Wednesday of every month from Noon until 1:15.  We meet at LaLe in San Francisco's Inner Sunset district. LaLe is a lovely place with a pleasant, down-home, informal atmosphere. It offers an assortment of organic teas, coffees and other beverages along with freshly made California/Mediterranean cuisine for breakfast and lunch. You can view their menu at www.lalesf.com
LaLe is located at 731 Irving Street, between 8th and 9th Avenues. Aside from lots of street parking, there's a metered parking lot right behind it, as well as one on 7th Avenue, and Golden Gate Park one block away. The N-Judah and other public transit stops at 9th Avenue.
If you're interested in attending "Hi!" Tea, you can email me at adelebrookman@earthlink.net or call me at (415) 585-7823.
Please feel free to forward this to your other professional lists.
Thanks and hope to see you at LaLe the 2nd Wednesday of the month. – Adele
"Hi!" Tea is an SFCAMT "Off-the-Couch" monthly networking event.